Victoria Kovalenchikova wishing you a very Merry Christmas & Happy New Year!!! May it bring you Love,Health,Happiness and Success! I hope to meet you next year at my new exhibitions.
READ MORE >>
The LA Art Show, the 200,000 square foot art fair that welcomed more than 50,000 art enthusiasts to the Los Angeles Convention Center this past year, will launch its newly curated art show experience at the upcoming 2016 event.
READ MORE >>
With the arrival of GL Events as Chairman of the Board of Directors, ST-ART is capitalising on its long experience and turning a new leaf. Photography is awarded place of honour with MEP – Maison Europ?enne de la Photographie –presenting the artist Bettina Rheims' solo show.
READ MORE >>
12 nov – 15 nov 2014, 13 nov – 16 nov 2014, Contemporary Istanbul
READ MORE >>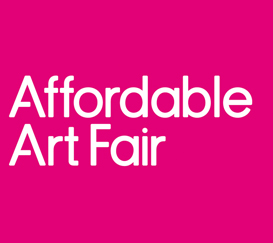 Affordable Art Fair is looking forward to an exciting fall 2015 edition with over 70 local, national, and international galleries offering an array of original artwork from more than 1,000 artists. With a plethora of new galleries, fresh artwork, and engaging tours, the upcoming fair edition will brim with more variety than ever before! In the meantime, read up on artmovements and techniques & gain confidence in beginning or building your collection.
READ MORE >>

29 okt – 1 nov 2015, Affordable Art Fair Amsterdam
READ MORE >>

We can't wait to welcome you to our next edition of the Affordable Art Fair this February, 6-9, in our beautiful venue Tour & Taxis. Come and spend an afternoon with us surrounded by thousands of fabulous artworks, chatting to our friendly galleries, or taking part in a free workshop.
READ MORE >>
© Victoria Kovalenchikova 2005-2013, All rights reserved